Away Holidays has been in business and has traded as part of a larger company established since 1984. Through almost 30 years of arranging hundreds of thousands of flights, trips and holidays, Away Holidays have established themselves as a top UK travel agency. People use Away Holidays because they want their trips organised by experienced travel advisers. They also come to Away Holidays to find suitable travel insurance for their journeys.
Away Holidays recently opened corporate premises right outside of Heathrow airport in London. This position is perfectly suited for a travel company focusing on worldwide customer satisfaction. Away Holidays use their location, and all of their experience, power and size to find the most affordable hotels and travelling costs.  Away Holidays are ready to help absolutely anyone get the best holiday, trip, break or tour to hundreds of fantastic holiday destinations.
The expertly trained and customer focused staff working for Away Holidays are only a phone call away all day, every day. You will get an individualised service whereby every care will be made to ensure that you are satisfied with all the aspects of any trip. The Away Holidays employees can plan with you holidays to the Middle East and Dubai, countries across the Indian Ocean and resorts in the Far East. They will show you fabulous deals for trips to North and South America, plus long haul destinations such as Africa, New Zealand and Australia.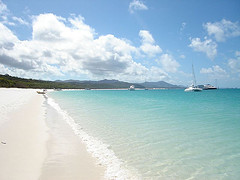 On top of their experience organising holidays and flights to the typical travel destinations, Away Holidays are experts at arranging luxury trips and tours to premium resorts, islands and hotels. Away Holidays can help people discover hidden beaches, luxury destinations and unbeatable experiences all around the world. Away Travel can find you premium excursions to Mauritius, Thailand, the Maldives and Sri Lanka. They also organise luxurious accommodation options for countries including America and Dubai.
Away Holidays are invested in the training and technology that lets them offer unbeatable service and a level of customer expectation that is unattainable for many smaller travel agencies. You will quickly see Away Holidays access stunning hotels and great flight prices, as well as the best cruises and tours for your holidays.
All of your holiday bookings with Away Holidays that include air travel are ATOL Protected under through their Civil Aviation Authority ATOL number which is 5553.