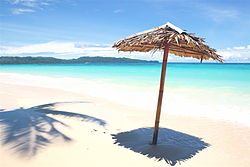 Away Holidays is a leading UK travel agent, which over the past twelve months alone, sent more than 365,000 travellers away on the holiday of their dreams. So many customers rely on the services of Away Holidays because of their unique customer promise. The Away Holidays customer promise outlines the standards of service that all customers can expect when booking a holiday with Away Holidays.The Away Holidays customer promise covers these six distinct aspects;
Lowest Price
Thanks to their decades of experience providing the best holidays, Away Holidays is extremely well connected and is always able to find the lowest prices and best deals. They also promote an extensive array of special offers on the most special destinations, to make even the most luxurious holidays affordable.
User Friendliness
Away Holidays are dedicated to making the process of booking a holiday as simple as possible. Their state of the art website is clear and easy to navigate, making it a joy for many customers browsing through lists of great holiday deals.
Best Value
Away Holidays allows customers to tailor-make their holiday packages in order to save money. By using the impressive website, customers can find the most luxurious hotels and convenient flights at the lowest possible costs.
Security
All Away Holidays deals are fully ATOL Protected. ATOL protection is the Air Travel Operator's License, provided by the Civil Aviation Authority (CAA). It is indicative of the credibility of the travel agent that sells air holidays. ATOL protection keeps customers financially protected in case the holiday company they booked their package collapses. Through the ATOL protection CAA ensures, if your holiday company collapses while you are on holiday, you can finish your trip and return home as per plan. If your holiday is booked but yet to be commenced, you will usually receive a refund under the ATOL protection.
Honesty
When travelling abroad, some unscrupulous companies will find ways to hide the full price of services to make their holidays seem cheaper. Away Holidays is dedicated to remaining honest and upfront about all their services, meaning customers won't come across any nasty surprise expenses when they're already abroad.
Best Service
As well as their extensive, user friendly website, they operate a new state of the art customer service centre. Their customer service centre is open 24 hours a day, 365 days a year. Customers are able to call whenever they need, speak to a real person, and have any query or problem addressed and solved directly.