There was a time when a luxury holiday meant spending more money than someone could afford. Travelling hundreds of miles to an exotic location was something which many people could only dream of because it was too expensive. Thankfully, times have changed because there are many travel companies which now enable holidaymakers to tailor their holiday accordingly. As a result, the holiday which someone has always wanted to have can be a reality.
Away Holidays recommends that a holiday is booked with a travel company such as this in advance. As a travel company that offers a tailor-made service has close connections with hotels around the world, the low prices which are charged for staying in particular accommodation won't be around forever. There can also be limited places and the same applies for airfare. The cost of flying to a far-off country needn't be expensive when flights are booked with a company that has a tailor-made service.
In recent times, holidaymakers normally only chose a holiday which was similar to what many other people had opted for. However, as there now are several booking sites on the World Wide Web, every single aspect about a holiday can be changed. As already mentioned, airfare can be chosen and so too can accommodation. For an extended holiday, several nights in different hotels can be booked. Consequently, when a couple want to travel to many places during a two week holiday and they won't be staying in the same place, they can travel to wherever they want. If a couple have money remaining in their budget for the last flight of their holiday, they could travel Business Class or stay in a 5 Star Hotel. So, where could a couple, family or solo traveller go for a luxury holiday?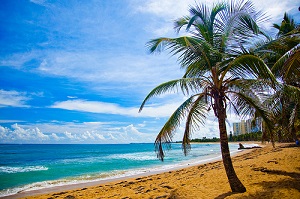 The answer is a considerable number of places. Ever wanted to walk along the sandy shores of a Caribbean island? Or, how about explore the wonders of the Middle East, such as Dubai? The world is a big place and it doesn't have to cost a lot of money to explore it when a holiday is tailor-made. A Stag Party could even travel to Las Vegas and hit the casinos whilst relaxing in a hotel that featured in The Hangover.
The world is there to be explored and it can be done within a budget by choosing a travel company that enables holidaymakers to edit their break or extended holiday.